Soccer, or football as it is known in most of the world, is a beloved sport with a rich history and culture. This is undoubtedly true in the Mediterranean island nation of Cyprus, where the sport is deeply ingrained in the daily lives of many of its inhabitants.
However, can you play football in Cyprus?
This is what you are going to find out in this article.
Before going any further, note that the Island is divided: North, which belongs to Turkish, and the South, which is part of the EU.
Let's focus on the EU side.
Let's get started.
Can You Play Football In Cyprus?
Yes, it's possible to play football in Cyprus. Cyprus has a strong football culture and many clubs and teams. There are both professional and amateur leagues and tournaments. Many people also play football as a hobby and at school, universities and other amateur clubs.
So, it's possible to play football/soccer in Cyprus at various levels and venues, both indoor and outdoor.
Professional Football In Cyprus
Cyprus is home to several professional and amateur football clubs, as well as many dedicated players of all ages and skill levels.
The country's top-tier professional league, the Cypriot First Division, features some of the best teams on the island, and matches are known to draw large crowds of passionate fans.
The best team on the Island is Apoel. They have participated in the UCL several times and have won many league titles.
Additionally, some many amateur leagues and tournaments take place throughout the year, providing opportunities for players of all skill levels to participate in the sport they love.
Amateur Football In Cyprus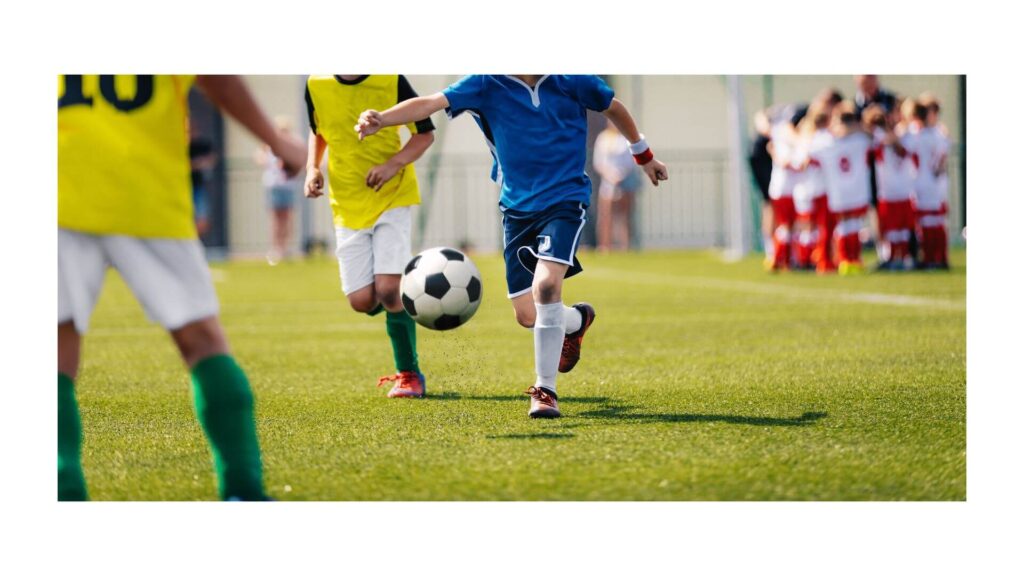 For many Cypriots, football is more than just a sport; it's a way of life.
Children often start playing at a young age, and many continue to play throughout their lives, either in amateur leagues or as part of a local club.
Football is also a popular sport at schools, universities, and other youth organizations, providing young people with the opportunity to develop their skills and learn the importance of teamwork and sportsmanship.
But keep in mind that most young amateur Cypriots enjoy playing indoors.
People frequently organize 5 aside tournaments to allow anyone to win prizes.
So, you can simply build your team with your friends and register for one of these tournaments.
The Cyprus National Football Team
The Cyprus national football team is also a source of pride for the country.
Despite being a relatively small nation, Cyprus has managed to achieve some success on the international stage, qualifying for the European Championship in 2012 and participating in the World Cup Qualifying rounds multiple times.
Football In Daily Life
For visitors to Cyprus, there are many opportunities to catch a match or even take part in a pick-up game.
Many towns and cities have community football fields, and it's not uncommon to see groups of friends and family playing a casual game on the weekends.
For example, in Nicosia and Limassol.
Final Thoughts
In conclusion, football is deeply ingrained in the culture of Cyprus, and it's an integral part of the daily lives of many Cypriots.
Whether you're a passionate fan, a dedicated player, or just looking for a fun and exciting way to spend your time, there's no denying the importance of football in this Mediterranean island nation.
So, if you're ever in Cyprus, be sure to catch a match, join a pick-up game, or simply enjoy the passion and energy of the sport and its people.
You can also read: Can you play soccer in the rain?