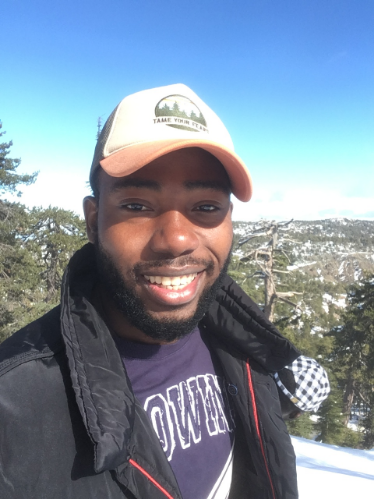 Soccer has been my passion since I was born. Hi, My name is Warren and welcome to my site.
Soccer has been a passion of mine since I was a child. Over the years, I have learned a bunch of info about the soccer world and purchased several products to improve my skills as well as my athleticism.
A little backstory
When I was a kid, I used to dream a lot… I wanted to be great at something.
My dream had always been to be a professional soccer/football player…And, luckily, I made it happen. I played for several teams in Africa in 2nd division.
Unfortunately, I got injured and this has taken me away from the pitch for a long period…
But, I never gave up on soccer. I came back and kept playing and oftentimes, I was looking for alternatives to help me get back in shape. This was happening in the form of drills with my friends or alone.
Now I want to give back by sharing my knowledge with those who need it.
During the past years, I have learned and improved my knowledge a lot about shooting, dribbling, passing, technique, anyway anything that can happen on the pitch.
And I want to offer some insight into many of these as well as provide you with the best possible tips.
Things Keep Improving
There is so much to learn in soccer. From a soccer pitch to soccer players, and from training drills to soccer balls, things keep changing and evolving.
So, If you love soccer like me, we always want to be updated with what's new. And that's my goal with soccerfolders.com.
So, you can always expect to find updated content.
My mission with Soccerfolders.com
The main goal of this website is to answer all questions related to soccer, but also provide you with tips, drills and products that will help you with this matter.
I always wanted to focus on combining my passions with business. 
Since I was young, I've always enjoyed helping others.  Especially when it comes to finding success in their lives. 
One of the greatest blessings in my life is figuring out how to earn a living online.  And I am doing it by helping others improve their soccer knowledge, but also their game.
Each month, I release content that pushes the boundaries of what's currently known in Soccer.  One month you might read about how you can improve your mental game in soccer. The next month you might find the best soccer workouts to be like the pros.
Hope you enjoy being here.
Warren NZAMBI

soccerfolders.com